Maceda Surf Camp
Uncrowded Beach Quiet Relax Learn Surf Talk Enjoy
Accomodation
Surf Sessions
BOOK NOW
Maceda Surf Camp is powered by João Diogo a former surf competitor and Surfing Life Club owner and Joana, a TV video editor.
Here you can enjoy  the pure feeling of surf. We will ride you throughout all your trip:)
Maceda is close to the traditional fishing villages, known as surf destinations as Cortegaça, Esmoriz and Espinho.
Porto and Aveiro are just 30 minutes by car.
Maceda beach has 8km of sand and the best surf in the center-north of Portugal.
Surf lessons at uncrowded beaches with Maceda Surf Camp.
Our all included packages are tailor made for:
Our surfing methods get you on the board safely, surely and quickly. Always with the right equipment in safe and controlled conditions.
Experienced (intermediate, advanced and competition as team stages)
Surfers with limited holiday time.  Save yourself from driving around  in finding a good breaking beach. Use our local knowledge and take maximum profit of your precious vacation time.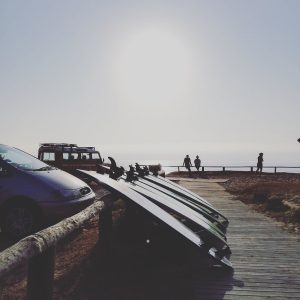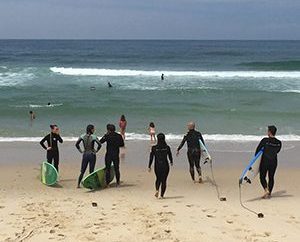 ACCOMMODATION
The surf house has 1 bunk bedroom for 6 people with a shared bathroom, a social kitchen and a leaving room.
In the garden 3 more rooms. A double and 2 twin bedrooms all with private bathrooms. One twin can be up to 3 people on request. The capacity is up to 13 people.
A terrace with barbecue.  A garden with a tent for chill and tennis table, a outdoor shower, skate bawl,  hammocks and lots of space for ball games or even to enjoy the quiet while reading a book!
BED & BREAKFAST
If you are just looking for a place to stay.
Choose your best option:
 SURF HOUSE-6 mix dorm
 PIPELINE-Twin private room with private bathroom
 BACKDOOR-Twin private room with private bathroom
 TUBE RIDE-Double bedroom with private bathroom
 Price Base  - 22€ per person/per night
MORE INFORMATION AND PRICES HERE.